Hello Cheeselings! I'm here with The Goodreads Book tag which was tagged by the lovely, Jasmine @ howusefulitis. I haven't done much things here in my blog other than the book reviews so I hope this can serve as an ice breaker from all the book reviews.So let's get started, shall we?
 What is the last book you marked as read?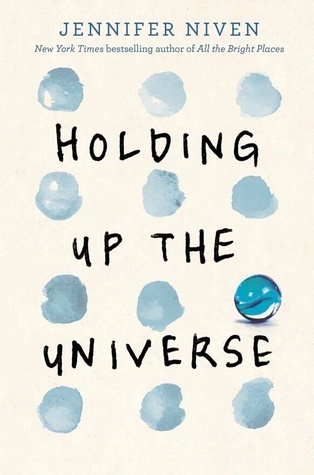 well, the last book i marked as read is Holding Up The Universe and I was very disappointed with that book although I don't regret buying it! I'm giving it a sad 3 stars though. The review of this book will be coming up soon
What are you currently reading?
if you must know, i was supposed to read Tales of The Peculiar but i was hella clueless while reading it since i haven't seen or read about Miss Peregrine's. so here i am, off with crown's game and so far i'm 100+ pages in and I'm loving it!
What was the last book you marked as to read?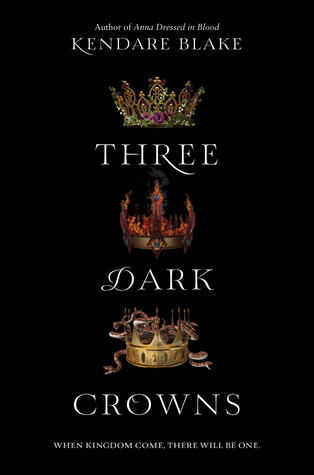 since i'm an avid fantasy reader, i was looking for good fantasy books to add to my buying list and also to my tbr. the latest one that i marked as to read was three dark crowns. teaser sypnosis:


Every generation on the island of Fennbirn, a set of triplets is born: three queens, all equal heirs to the crown and each possessor of a coveted magic.
 Do you use the star rating system?
when in goodreads, yes! but here in my blog i use my flower power system. hehehehehe.
Are you doing the 2016 reading challenge?
yes i am! i have currently read 19 out of 20 books for this year. i\m a book snail so you shouldn't be so shocked lol (can i just say that my fav fantasy book of 2016 is ACOTAR and fav contemporary is My Heart and Other Black Holes?!)
What book do you plan on buying next?
a torch of the night
crooked kingdom
heartless
either of those books will be my next buy since a friend of mine is already bought ACOTAR and ACOMAF for me!
Do you have a wish list?
i have an unending wishlist of the books that i wanna buy but of course they will remain as dreams because i am one brokeworm and i am proud lol
What is your favorite quote?
Who are your favorite authors?
rick riordan
sarah j. maas
jasmine warga
rupi kaur
etc.
Have you joined any groups?
i've only had the courage to join one group in Goodreads and it's Top 5 Wednesday. i i haven't done any book tags from there but i will try to do some soon.

Lennai @ Girly and Geeky

Joel @ Descendant of Poseidon Reads
Audrey @ bibliophileaudrey
Rachael @ rachaelrexds
Jamie @ bookpandamonium
       I hope you enjoyed that little tag! And I have a complimentary post about this on my Instagram, which is ninireads.png. I really enjoyed this book tag and I hope to do more in y blog. Thank you for reading and may your book cover never crease!